We're thrilled to honor Senator Ed Murray this year for his work in the social side of sustainability. Senator Murray, representing Seattle's 43rd Legislative District, was the prime sponsor of Washington state's historic marriage equality law this year. As a lawmaker for 17 years, Murray has focused on protecting civil rights and the vulnerable, as well as building bridges both literally and figuratively between Washington's communities.
Murray is perhaps best known for his continuous work on civil rights. The 2002 Safe Schools bill, which he prime-sponsored, protects sexual minority youth in schools from physical and verbal harassment. Murray was the prime sponsor of a bill banning discrimination on the basis of sexual orientation signed into law in 2006, capping a 30-year effort by the gay and lesbian community. He next prime-sponsored three consecutive bills creating and expanding domestic partnership rights and benefits for same-sex couples in Washington. Although this incremental approach to establishing equality for gays and lesbians first met resistance, it ultimately led to the passage of Murray's marriage equality law this year, which made Washington the seventh state in the nation to give gays and lesbians the right to marry.
Several other organizations have recognized Murray for his work. His honors include: the 2002 Human Rights Campaign: Leadership Equality Award; the 2005 Anti-Defamation League's Cal Anderson Award; the 2006 Distinguished Public Service Award from the Washington State Psychological Association; the 2009 Legislator of the Year Award from the Washington Council of Police & Sheriffs; and the 2012 Warren G. Magnuson Award.
In his own words: "I'm humbled to be honored at this year's Coming Out Local. Over 17 years of public service, and in this year's legislative session in Olympia especially, I've seen that the fight for equality and civil rights plays out in our communities. It is in the neighborhood shop, at the local park, and in homes across our state that the most important work is done, when friends and neighbors share their stories and values, and attitudes change. I applaud OUT for Sustainability and their efforts to showcase how a strong local economy fosters communities that celebrate diversity, and for their commitment to the idea that we all thrive when we all are able to fully contribute to our community." – Senator Ed Murray
It will be a night to remember, and we can't wait to see you there.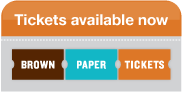 Tickets now on sale! $65 using code "local2012" as supplies last, and then $75 per ticket. Entry includes six courses and three drink tickets, and a program as engaging as it is brief.
Table pricing available by contacting Gerod Rody at gerod@out4s.org.